Written by Sagar Rajput | Mumbai |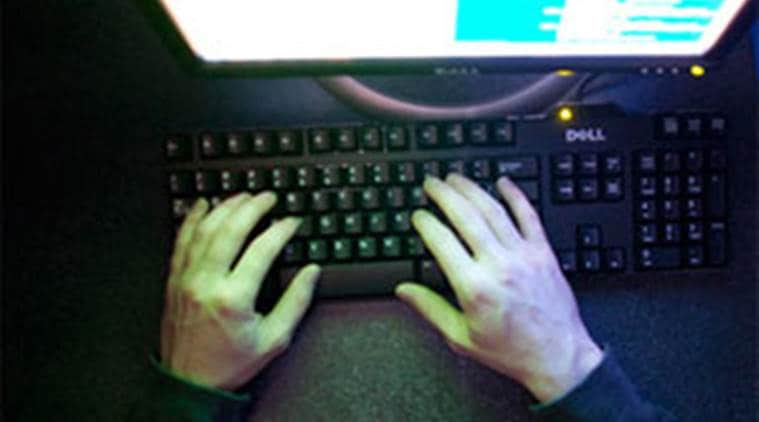 The police said the complainant paid Rs 12.55 lakh to the alleged fraudsters after they promised him a 'date' with girls in the city. (Image used for representational purpose)
A 41-year-old man employed with a private bank has been allegedly duped of Rs 12.55 lakh by a 'fake' online dating website. The police said the complainant paid Rs 12.55 lakh to the alleged fraudsters after they promised him a 'date' with girls in the city. The complainant, Pankaj Prabhu, who stays in Prabhadevi, registered a case of cheating and criminal intimation against the website.
"On May 21, I was surfing the internet when suddenly several sites popped up on my screen, out of which, one turned out to be a dating website. I filled the formalities and started browsing through the website. Later, I got a call from an unidentified number and a woman, who introduced herself as Tania, started talking with me," said the complainant in his statement to the police.
Later, the caller alleged that she was going to offer Prabhu a date with a girl in the city, for which he will have make a payment. "The caller asked me to pay Rs 3.4 lakh in three instalments and she claimed that the money was refundable. I deposited the money in three accounts mailed to me on my personal email ID," the complainant told the police.
On May 26, Prabhu received another mail, asking him to make a further payment of Rs 5.24 lakh in order to compete the formalities. "As the mail said that the money was refundable, I paid them Rs 5.24 lakh in two transaction," the complainant told the police in his statement.
Prabhu eventually paid another instalment to the website after receiving a call for the same.  On May 29, the complainant sent a mail to the dating website, asking them to delete his profile, following which he got a call from one Rishi, who allegedly asked him to pay a compensation of Rs 3.25 to delete his profile.
"Rishi said that in order to run the website, they have to pay hefty amount to the police department… If I wish to delete my account, then I will have to pay Rs 3.25 lakh more as they will have to run my profile through the police department," said Prabhu in his statement. As the fraudsters started constantly calling and emailing Prabhu, he paid them the amount. "I informed my wife about the incident. As I wanted to know more on the respective dating website, I started gathering information online and learnt that I was duped," said the complainant.
Following the confirmation, the banker approached Dadar police station and registered a case. The case was registered under sections 420 (cheating and dishonestly inducing delivery of property), 506 (criminal intimidation) and 34 (acts done by several persons in furtherance of common intention) of the Indian Penal Code along with Section 66 of Information Technology Act.
Senior police inspector Diwakar Shelke from Dadar police station confirmed that the case has been registered
and said, "We are investigating the case and will nab the culprits very soon."